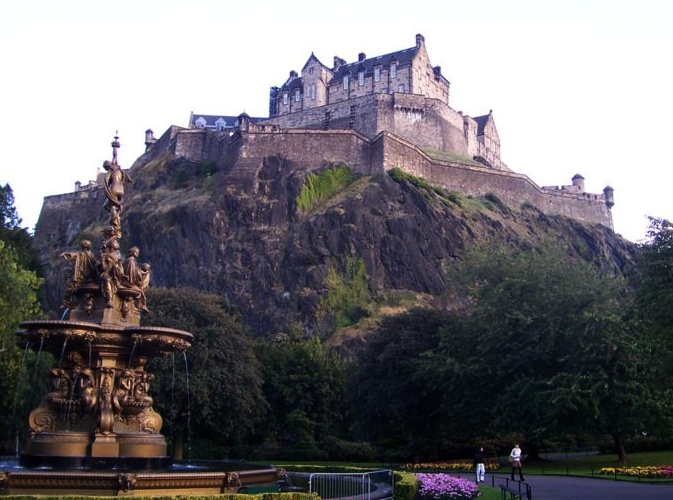 Coach Cj Swaby
I love Edinburgh. It's a great city. Beautiful, friendly with a rich sense of history. The training on the other hand was brutal, inspiring, challenging, and of an excellent standard.
Rannoch Donald of Simple Strength hosted the IKFF CKT 2. I've trained with Steve for about four years now, and each time I train with him I learn something new. This is a testament to Steve Cotters ability to see a familiar thing with fresh eyes. Always seeking to discern the finer details that create solid ,enduring foundations. This weekend was no different. Double Kettlebell work was the order of the weekend. Jerks, Snatches, cleans, Front Squats, variations and assist lifts, exercise programming and more. I've worked with double kettlebells for sometime but still managed to absorb a wealth of information on the IKFF CKT level2 . It was intense but great fun.
A supportive, dedicated, hard working group was in attendance. One that gave blood and sweat to furthering their knowledge of Kettlebell training. In the case of Gavin Moreton this was to prove to be literally, as he hung in there and proved his metal on the double Kettlebell Jerk test . The DMC crew defined the word team. Relentless of their effort and support of each other throughout the course. A testament to head coach Davie McConnachie Ray Wilson of
Kettlebells Aberdeen
, was well, Ray Wilson. Doing what he does best, focused. Intense. Hard working and hysterical . It degenerated into a comedy fair towards the end of Sunday, but we all blame Gerry Higgins of
Raw Fitness
.
Speaking of which, Gerry managed to put me back together again after Steve Cotter had broken me. Not only is Gerry an excellent Strength & Conditioning Trainer, my body was in bits after CKT 2 and Gerry's sports massage skills played an integral part of my physical recovery . If you are in Edinburgh check this man out. Thanks Gerry.
Kirsten Tulluch represented in the overhead squat, handling double 28kgs like they were cup cakes. I had the pleasure to train with some inspiring people, and managed to forge some lasting friendships and reinforce others. Thank you to all in attendance (including thosenot mentioned) for bringing your A game. To Rannoch Donald for hosting the CKT 2, and Steve Cotter for elevating the standard of Kettlebell Coaching in the UK.
Check out the
International Kettelbell and Fitness Federation
.